Pension Freedom rules mean that those with Final Salary and Defined Benefit pensions now have a greater number of options when it comes to creating an income for retirement.
More people nowadays are considering transferring their Final Salary pension to an alternative arrangement. Whilst Final Salary pensions are still incredibly valuable, many more people are now looking for greater freedom and flexibility.
In many cases, remaining a member of your scheme is the right thing to do. However, in certain circumstances, transferring to a new arrangement, such as a Flexi-Access Drawdown, will enable you to control the level and timing of the income you take. For example, if you're looking for more income to supplement your lifestyle before your State Pension kicks in, transferring can be an attractive prospect.
However, this will mean that you are responsible for making the arrangement last you for the rest of your life. Should you transfer out of a Final Salary pension you will be giving up a guaranteed income for life and potentially valuable benefits. It's a decision that's irreversible, so the consequences need to be carefully considered. You would also need to plan for the impact of inflation and investment risk, which could affect your retirement income and lifestyle. The tax implications of transferring out should also be weighed up, as Final Salary schemes are treated favourably regarding tax relief.
With such responsibility comes the need for expert advice.
As Financial Planners with years of experience in offering Final Salary pension advice, we believe in enabling our clients to make informed decisions.
People with Final Salary pensions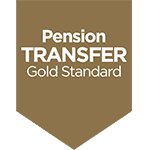 We're proud to be a firm that has met the criteria to achieve the Pension Transfer Gold Standard as set out by the Personal Finance Society. By working with a firm that has voluntarily committed to the Pension Transfer Gold Advice, you can be confident that you will receive the best possible advice, service and support when considering transferring out of a Defined Benefit pension scheme. You can learn more here.
Transferring out of a Final Salary scheme is unlikely to be in the best interests of most people.
The value of pensions and investments and the income they produce can fall as well as rise, you may get back less than you invested.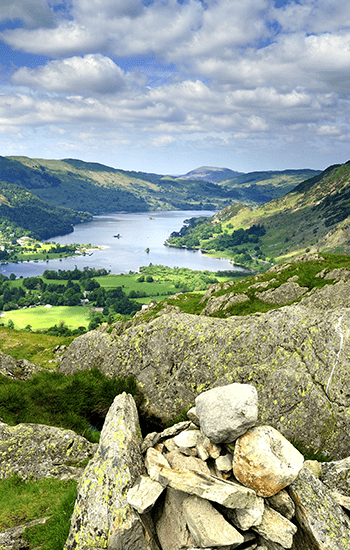 If you work with us, here's what we'll do:
We will explore and come to fully understand your aspirations for retirement: whether that's to travel, begin a new venture or spend more time with family. Everyone's goals are different; our goal is to ensure your desired retirement lifestyle can become a reality and the recommendations we make regarding your Defined Benefit pension have your best interests at heart.
We can then request the information we need from the scheme, including a CETV (Cash Equivalent Transfer Value), which will allow us to produce a definitive recommendation.
Once we have a full picture of your financial situation, we will create a financial plan that includes our recommendations; whether that's to stay in your Final Salary scheme or complete a transfer. The recommendations we make will be geared towards your aspirations, goals and desired lifestyle.
We will explain your options in full, including the advantages and disadvantages of each. We will guide you every step of the way should you choose to make any new arrangements for your Final Salary pension, completing all the paperwork so that you don't have to.
Finally, we will work with you on an ongoing basis to ensure your transition into your new pension scheme is as smooth as possible. We will then continue to guide you so that you can enjoy a fulfilling retirement built on well-informed choices.