In the space of just a few generations, retirement has changed hugely. If you're planning for your retirement now, you probably want a lifestyle that's very different to that of your grandparents or even parents.
In the past, retirement was often associated with taking it easy and a slower pace of life.
But today, retirees are creating lifestyles to suit them once they've given up work.
Understanding your options at the point of and during retirement, from achieving aspirations to accessing your pension, is crucial to your wellbeing and fulfilment.
We've put together this guide to help you to understand the lifestyle you want and how your income will let you achieve this. If you have any questions after reading it, please don't hesitate to contact us.
Pension Transfer Gold Standard
We're proud to be a firm that has met the criteria to achieve the Pension Transfer Gold Standard as set out by the Personal Finance Society. By working with a firm that has voluntarily committed to the Pension Transfer Gold Advice, you can be confident that you will receive the best possible advice, service and support when considering transferring out of a Defined Benefit pension scheme. To build the retirement lifestyle you've been dreaming of, your aspirations need to be placed at the heart of your plans.
Of course, your goals for retirement do need to be balanced with the provisions you've made.
You may find that adjustments need to be made, but more often than not, we find that those approaching retirement are actually in a better position than anticipated
When will you retire?
And will you continue to work?
The financial implications of continuing to work
Working income
State Pension
Defined Benefit Pensions
Defined Contribution Pensions
Other assets
Leave your pension where it is
Withdraw lump sums
Purchase an Annuity
Take an adjustable income
Empty your pension
Once you've considered the lifestyle you want to achieve and the retirement provisions you've made, it's time to bring the two together. This is an area we can help you with.
Balancing retirement goals with savings can be challenging, but it's important for building a plan that works for you.
Using cashflow planning, we'll help you see how your wealth will change over time in relation to the retirement decisions planned.
The value of pensions and the value they produce can fall as well as rise. You may get back less than you invested.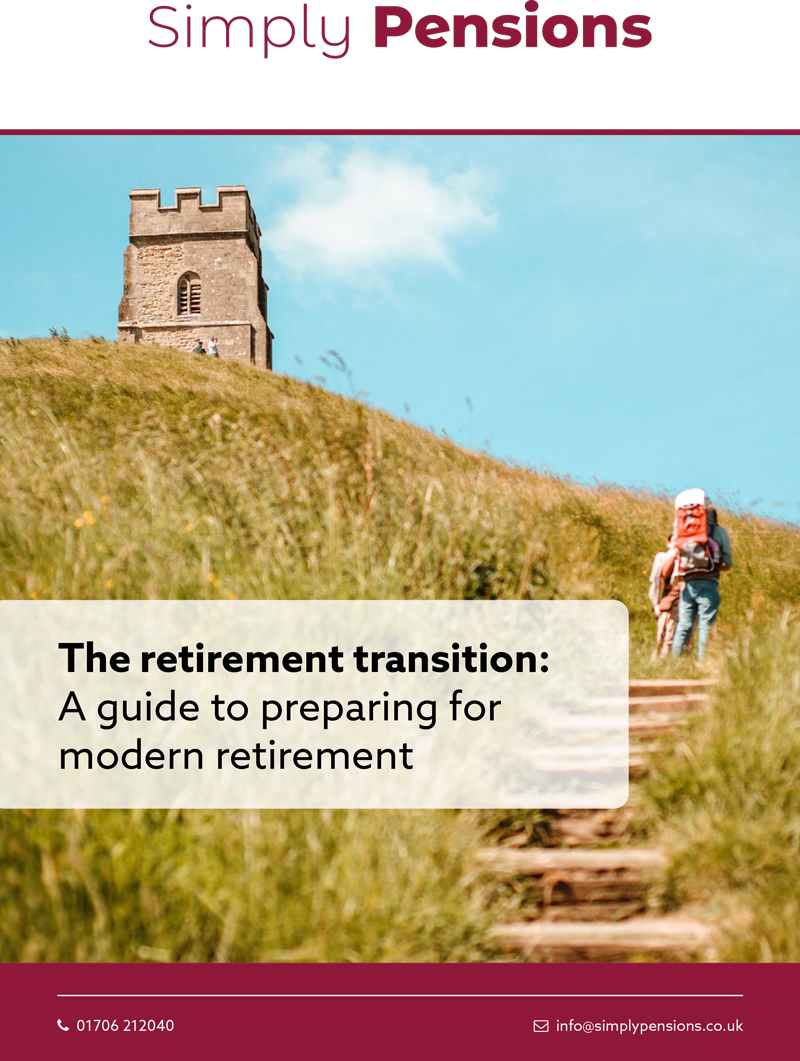 The retirement transition: A guide to preparing for modern retirement
Our guide 'The retirement transition: A guide to preparing for modern retirement' is now available for free download.
Download here