If you have a Final Salary or Defined Benefit pension, making the right decisions now will lead to a financially secure retirement.
However, making ill-informed, short-term decisions could put your long-term financial future in jeopardy. That's why we take a structured approach to producing our recommendations.
Our financial planning process, specifically our pension transfer process, follows a set of steps. We call this your 'journey': with each step being essential to the destination of your desired retirement lifestyle.
Taking the first step is up to you. After that, we will be there to guide you every step of the way, taking care of all the heavy lifting so that you don't have to.
The value of pensions and the income they produce can fall as well as rise, you may get back less than you invested.
Transferring out of a Final Salary pension is unlikely to be in the best interests of most people.
The case studies listed on this page are for illustrative purposes only and do not constitute advice.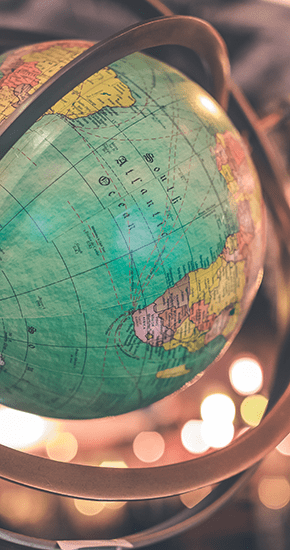 We will explore and come to fully understand your aspirations for retirement: whether that's to travel, begin a new venture or spend more time with family. Everyone's goals are different; our goal is to ensure your desired retirement lifestyle can become a reality and the recommendations we make regarding your Defined Benefit pension have your best interests at heart.
We can then request the information we need from the scheme, including a CETV (Cash Equivalent Transfer Value), to allow us to produce a definitive recommendation.
Once we have a full picture of your financial situation, we will create a financial plan that includes our recommendations; whether that's to stay in your Final Salary scheme or complete a transfer. The recommendations we make will be geared towards your aspirations, goals and desired lifestyle.
We will explain your options in full, including the advantages and disadvantages of each. We will guide you every step of the way should you choose to make any new arrangements for your Final Salary pension, completing all the paperwork so that you don't have to.
Finally, we will work with you on an ongoing basis to ensure your transition into your new pension scheme is as smooth as possible. We will then continue to guide you so that you can enjoy a fulfilling retirement built on well-informed choices.
What do our clients have to say?
Request a callback
If you would like to chat, please complete the form and we will call you back.
Our details
01706 212040
Simply Pensions
Kingfisher Business Centre,
Burnley Road,
Rawtenstall,
Rossendale,
Lancashire,
BB4 8ES
Subscribe to our latest news
Sign up to our newsletter for updates from the Simply Pensions team.