There are so many financial advisers and planners out there, it can be difficult to choose the right person for your situation and needs.
You want an expert: someone who is experienced in solving the problems you are facing. With this in mind, here are the reasons why we believe we can help you achieve your desired retirement lifestyle.
We're experienced
Combined, our Financial Planners, Gary and Stuart, have nearly 40 years' experience in the profession. Gary is our pension transfer specialist; he has worked as a Financial Planner for over 20 years and has been a transfer specialist since qualifying in 1999.
We're retirement specialists
As our name suggests, we work exclusively with people at retirement age. Our years of experience in working with people who have specific retirement-related problems and goals have meant we have developed an in-depth knowledge of how to solve them.
We're a friendly, family firm
Brothers as well as business partners, our Financial Planners Gary and Stuart are friendly, personable and down-to earth. Our family ethos permeates into our financial planning philosophy: we won't advise you to do anything that we wouldn't recommend to our own family member.
We're Final Salary and Defined Benefit pension specialists
Our Financial Planners, Gary and Stuart, have almost 40 years' combined experience in working with people who are altering their pension arrangements. We guide you every step of the way so that you can enjoy a fulfilling retirement built on well-informed choices.
We help real people like you every day
We're proud of the work we do for our clients. From people who are concerned about inheritance to those who want to use their pension to purchase commercial property, we help real people solve financial problems every day. If you haven't already, take a look at our client stories.
We add value
We will only work with people when we know we can add value to their financial future and confidently equip them with a strategy to achieve their ideal retirement lifestyle. We'll only ever offer advice after we've taken the time to understand your aspirations and goals.
The value of pensions can fall as well as rise, you may get back less than you invested.
Transferring out of a Final Salary pension is unlikely to be in the best interests of most people.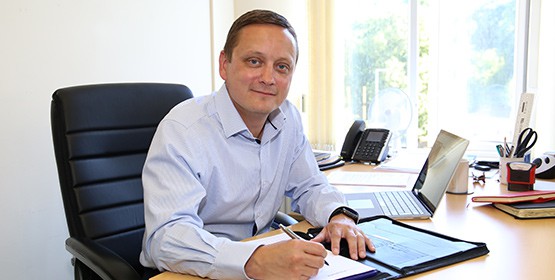 We're trustworthy
Simply Pensions Limited is an appointed representative of Quilter Financial Services Limited and Quilter Mortgage Planning Limited which are authorised and regulated by the Financial Conduct Authority. You can read our entry on the FCA register by clicking here.
We hold the Pension Transfer Gold Standard
We're proud to be a firm that has met the criteria to achieve the Pension Transfer Gold Standard as set out by the Personal Finance Society. The Pension Transfer Gold Standard is a voluntary code of good practice for safeguarded and Defined Benefit pension transfer advice. You can learn more here.